Garden Rooms
Each and every Garden Room we design and build is tailored to your individual needs, so whether it's a remote workspace, a games room, a gym or a home cinema (to name but a few uses) we can survey your space, listen to your needs, and advise on every aspect of the build, to ensure the end result brings your vision to life.
With our Landscaping background, we know the importance of not only creating a quality additional usable space for your home, but we realise how important it is that your new Garden Room sits well within its new environment – part of what we do will be to advise on the size, shape and position of your proposed Room, making sure no costly mistakes are made.
When it comes to pricing your project, we aim for full transparency by starting with a basic specification, this can then be layered up with various options and prices, thus enabling you to pick and choose precisely what you require.
Adding value to your home: As with our landscaping business, we aim to deliver a high quality product and finish – something that will stand the test of time, and not only add value in terms of extending your living space, but will reflect positively on your property as a whole.
Get a Quote
---
One of our traditionally built Garden Rooms being constructed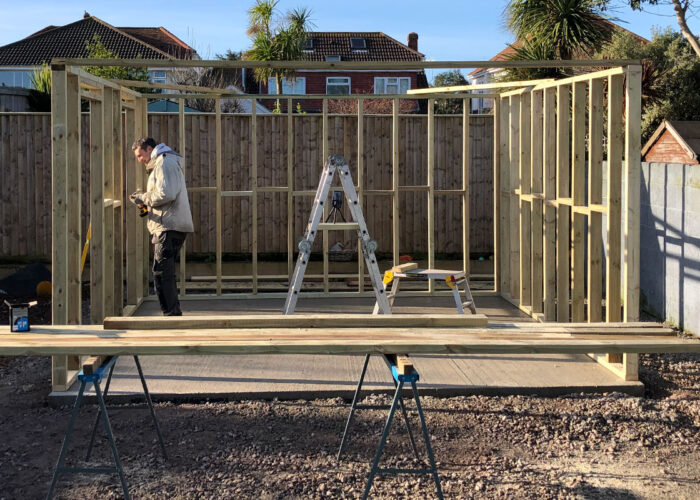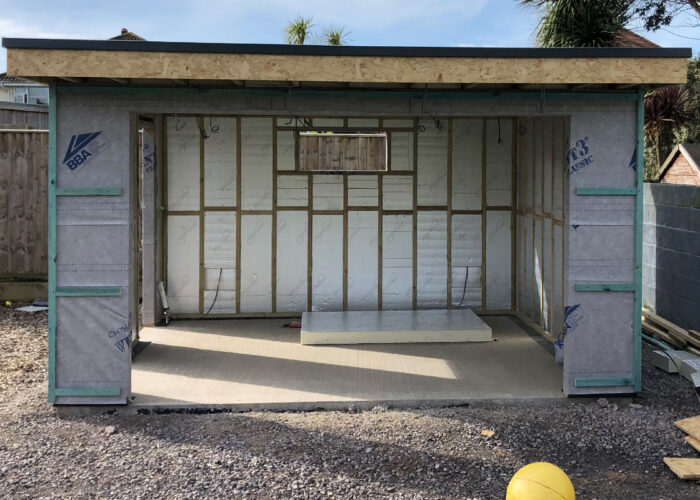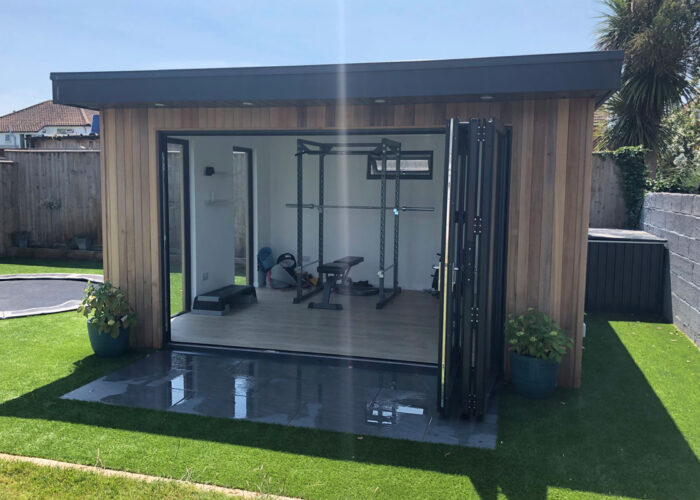 ---
One of our SIPs Garden Rooms being constructed