Garden Design Ashurst, Hampshire SO40
Welcome to Redcliffe Landscape Gardeners! We are your go-to landscape gardeners in Ashurst, Hampshire. With our creativity, quality workmanship, and commitment to sustainability, we offer exceptional garden design services. Transform your outdoor space into a stunning oasis with our expertise. Contact us for a consultation today!
Stunning garden transformations that impress
Custom designs that exceed expectations
Comprehensive garden services for all needs
Unbeatable prices for exceptional quality
Inspiring landscapes that stand out
Expert Garden Design Ashurst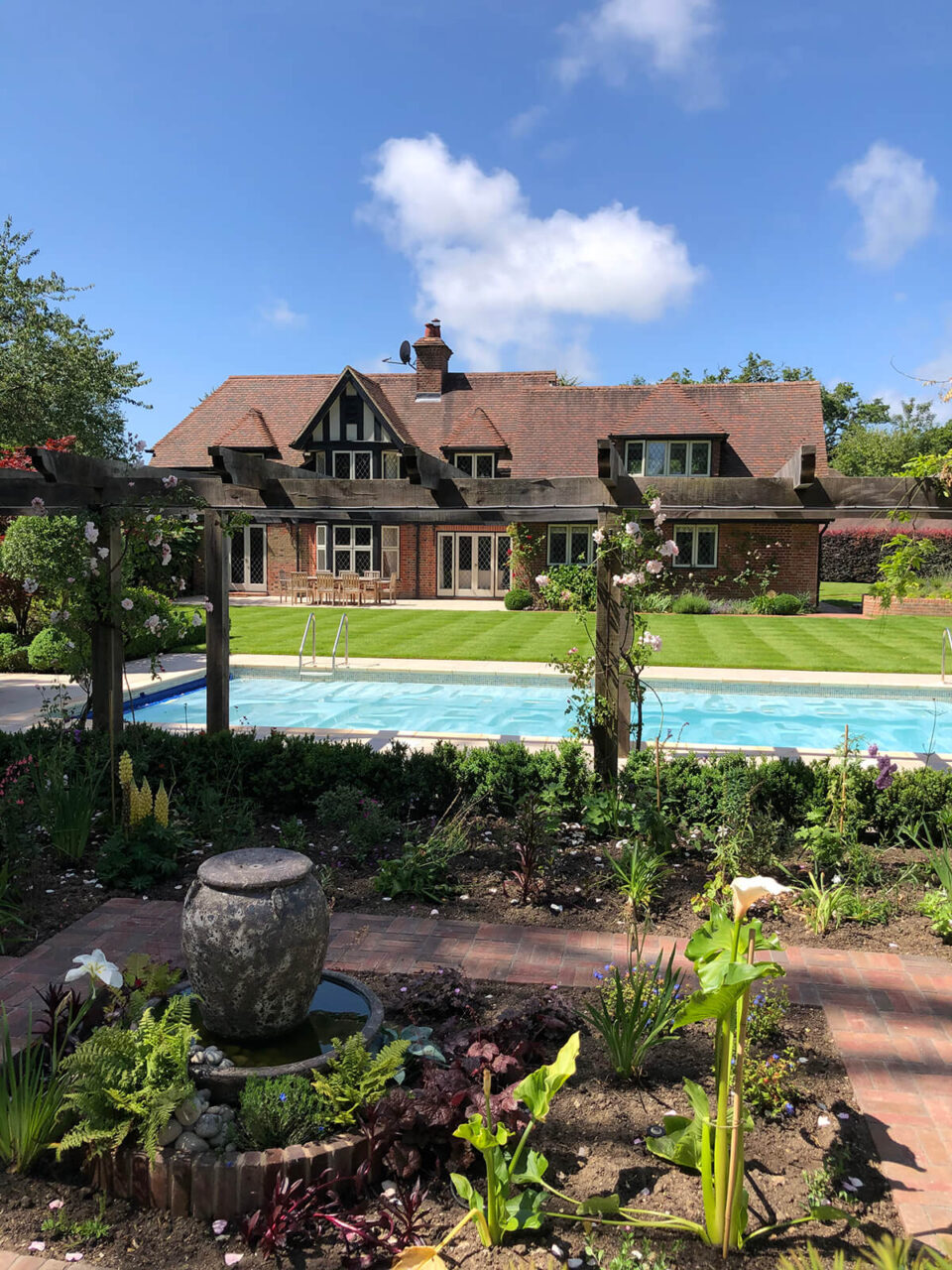 At Redcliffe Landscape Gardeners, we're passionate about helping our customers transform their outdoor spaces with our expert garden design services. We understand that every garden is unique and should reflect the personality and lifestyle of its owners. With our creativity and attention to detail, we will work closely with you to create a stunning and functional garden design that exceeds your expectations. From selecting the perfect plants and materials to designing beautiful features and layouts, we'll ensure that your garden becomes a true oasis that you can enjoy for years to come.
Get a Free Quote Today
With our commitment to quality and sustainability, you can trust us to deliver a garden design that not only enhances the beauty of your property but also respects and preserves the natural environment. Let us bring your garden dreams to life with our professional and personalized garden design services.
Ashurst, Hampshire
Ashurst is a serene village within the New Forest in Hampshire. Positioned near Southampton and Lyndhurst, it offers a peaceful haven with abundant wildlife and breathtaking natural beauty. With a rich history dating back to Roman times, the village exudes rural charm and attracts visitors with its picturesque landscapes and close proximity to historical sites. Ashurst New Forest railway station provides convenient transportation options for both tourists and residents.
Why Choose Redcliffe Landscape Gardeners For Garden Design?
At Redcliffe Landscape Gardeners, we believe that our team of experienced garden designers sets us apart from the competition. We understand that every customer has unique needs and preferences when it comes to their garden, which is why we offer bespoke designs tailored to their specific requirements. Our wide range of garden services ensures that we can handle any project, big or small. Additionally, we take pride in offering competitive prices without compromising on quality. With our extensive portfolio showcasing our past projects, customers can trust that they are in capable hands. Choose Redcliffe Landscape Gardeners for garden design, and let us bring creativity, quality, and sustainability to your outdoor space.
FAQs
Below are some of our frequently asked questions. Please contact us if you have any questions of would like a quote.
The Importance of Garden Design in Ashurst, Hants
When it comes to garden design, our team focuses on creating spaces that have a captivating aesthetic appeal. We believe that a well-designed garden should be a feast for the senses, offering a harmonious blend of colors, textures, and fragrances. Our goal is to create a garden that not only looks beautiful but also evokes a sense of tranquility and serenity.
To achieve this, we pay meticulous attention to every detail, ensuring that each element contributes to the overall aesthetic appeal of the garden. Here are four key aspects we consider: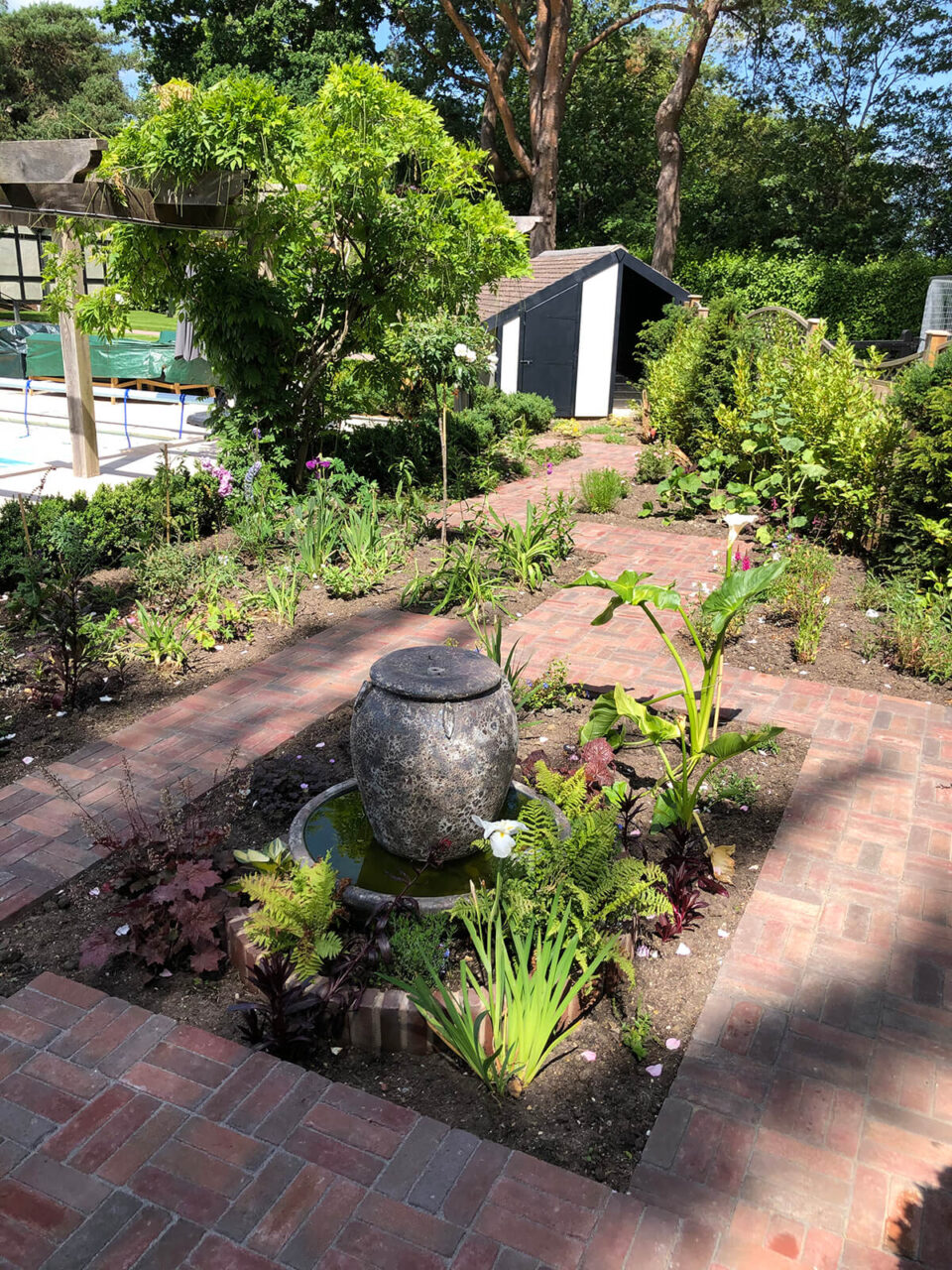 Color Palette: We carefully select a color palette that complements the surrounding environment and creates a visually pleasing composition. From vibrant blooms to subtle foliage, the colors in our gardens are thoughtfully chosen to create a harmonious and inviting atmosphere.
Texture and Contrast: We incorporate a variety of textures, from smooth pebbles to rough bark, to add visual interest and depth to the garden. By juxtaposing contrasting elements such as soft grass against hard stone, we create a dynamic and captivating landscape.
Focal Points: Every well-designed garden needs focal points that draw the eye and serve as visual anchors. Whether it's a stunning water feature or a beautifully sculpted tree, we strategically place these focal points to create a sense of balance and intrigue.
Seasonal Interest: Our gardens are designed to delight throughout the year, with carefully selected plants that provide seasonal interest. From blooming flowers in spring to fiery foliage in autumn, our gardens are ever-changing and always captivating.
With our expertise in garden design, we strive to create spaces that not only enhance the aesthetic appeal of your property but also bring joy and tranquility into your life. Let us transform your garden into a masterpiece that will captivate your senses and leave you in awe.
Get a Free Quote Today