#1 Garden Design Bournemouth, Dorset BH1
Redcliffe Landscape Gardeners offers expert garden design services in Bournemouth, Dorset. With over 70 years of experience in the industry, our team is dedicated to creating stunning and sustainable outdoor spaces for our clients. Our core values of beauty, sustainability, and creativity guide every project we undertake, ensuring that your garden not only looks amazing but also supports the local ecosystem. Let us transform your outdoor space into a beautiful and functional oasis with our professional garden design services. Contact us today to learn more!
Expert Landscape Designers
Sustainable Garden Solutions
Creative Outdoor Spaces
Serving Bournemouth for Many Years
Beauty that Lasts a Lifetime
Sustainable Garden Design Bournemouth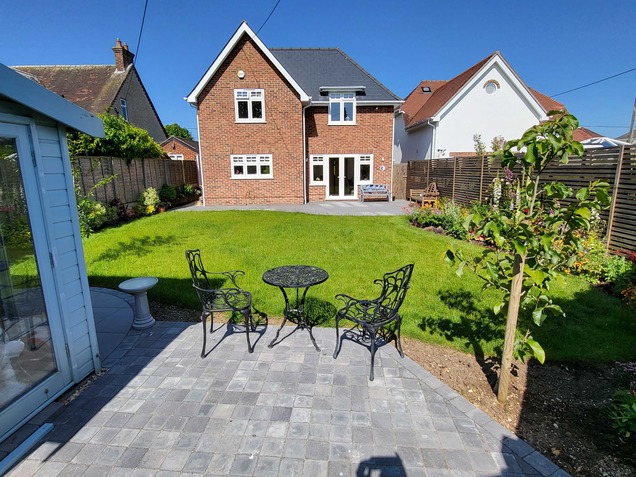 Let's transform your outdoor oasis into a sustainable and beautiful masterpiece with Redcliffe Landscape Gardeners. With over 70 years of experience, we bring creativity and expertise to every garden design project. Contact us today to start your journey towards a stunning and eco-friendly landscape.
Get a Free Quote Today
At Redcliffe Landscape Gardeners, we're passionate about creating beautiful and sustainable outdoor spaces that our customers will love. With our expert garden design services, we can help you transform your garden into a stunning and functional space that meets your unique needs and preferences. Whether you're looking for a contemporary or traditional design, we have the skills and creativity to bring your vision to life. From initial consultation to final installation, we'll work closely with you to ensure that every detail is perfect. So if you're ready to take your outdoor space to the next level, let us help you create a garden that you'll be proud to show off.
Bournemouth, Dorset
Bournemouth, a coastal town in England, is known for its seven miles of award-winning sandy beaches. It features beautiful gardens such as the Central, Lower, and Upper Gardens. Each has its own unique plant and wildlife species. Just outside Bournemouth, Compton Acres is a significant ornamental garden with five distinct themes. Other key features include the tranquil Boscombe Chine Gardens, dramatic coastal cliffs, the nearby Poole Harbour with its wildlife-rich islands, surrounding biodiverse heathlands, and distinctive Victorian architecture.
Why Choose Redcliffe Landscape Gardeners?
At Redcliffe Landscape Gardeners, we've been in business for over 70 years, and our experience shows in the quality of our work. When it comes to garden design, we prioritize beauty, sustainability, and creativity – values that are reflected in every project we undertake. We use only the highest-quality materials and work closely with our clients to ensure that their vision is brought to life. Plus, as a local business based in Bournemouth, Dorset, we're intimately familiar with the unique challenges and opportunities presented by the area's climate and terrain. So if you want a garden that's not just beautiful but also functional and sustainable – all while reflecting your unique style – look no further than Redcliffe Landscape Gardeners!
FAQs
Below are some of our frequently asked questions. Please contact us if you have any questions of would like a quote.
The Importance of Garden Design
At Redcliffe Landscape Gardeners, we believe that garden design is essential to creating a beautiful and functional outdoor space. Our team has over 70 years of experience in landscape gardening, and we know firsthand the impact that thoughtful design can have on a property.
When it comes to designing your dream garden, there are many factors to consider. Here are just a few reasons why we value garden design so highly: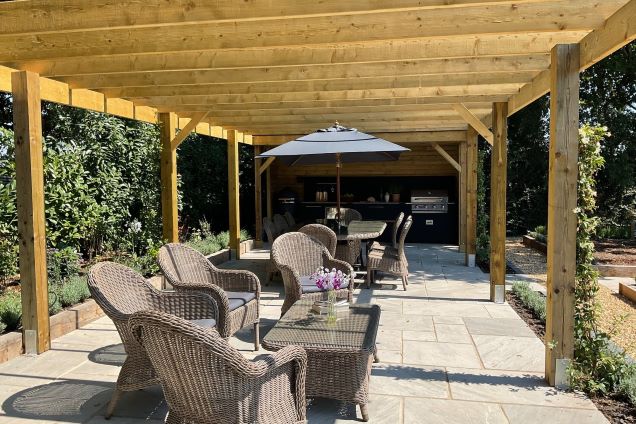 Personalization: A well-designed garden reflects the owner's taste and personality.
Functionality: Good design ensures that your outdoor space meets your needs and works for you.
Cohesion: A cohesive design ties all elements together for an aesthetically pleasing result.
Sustainability: Thoughtful planning can help reduce water usage and promote eco-friendliness.
Value: Investing in quality garden design can add significant value to your property.
Our team at Redcliffe Landscape Gardeners understands the importance of each of these factors when it comes to creating a beautiful outdoor space. We work closely with our clients to understand their vision, preferences, and budget before creating a custom plan that fits their needs. From small gardens to large estates, we take pride in delivering high-quality results that exceed expectations. So whether you're looking for a complete overhaul or just want some advice on how to best utilize your current space, trust us with your next landscaping project.
Get a Free Quote Today